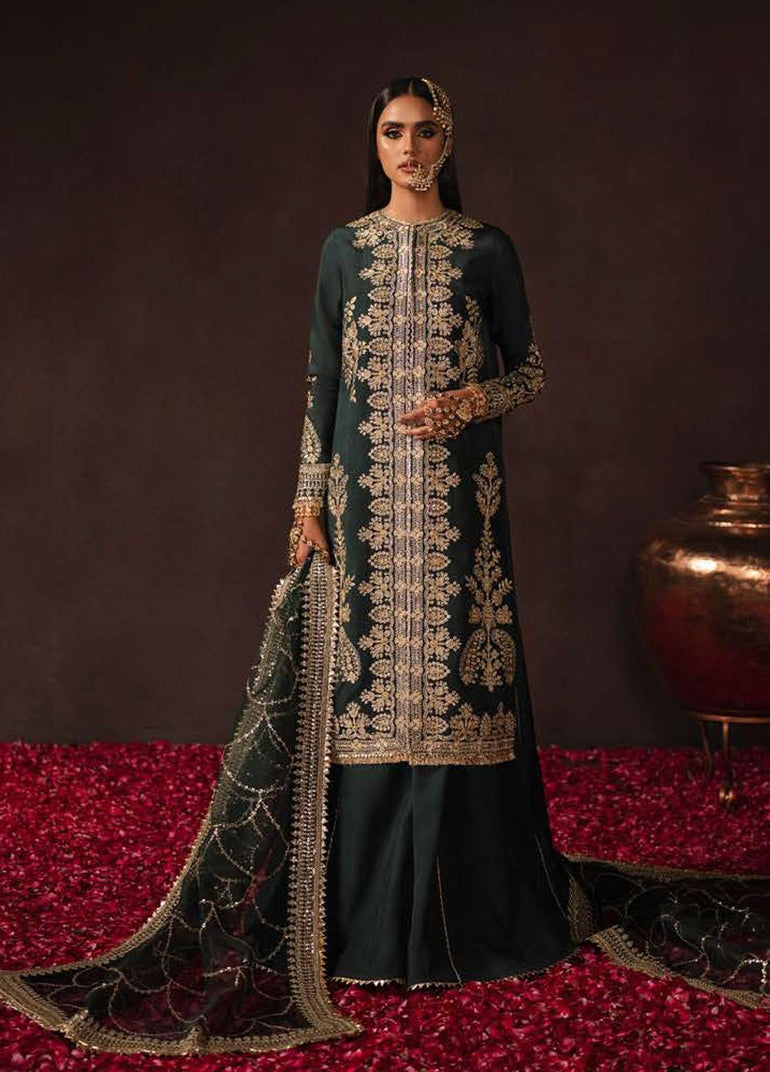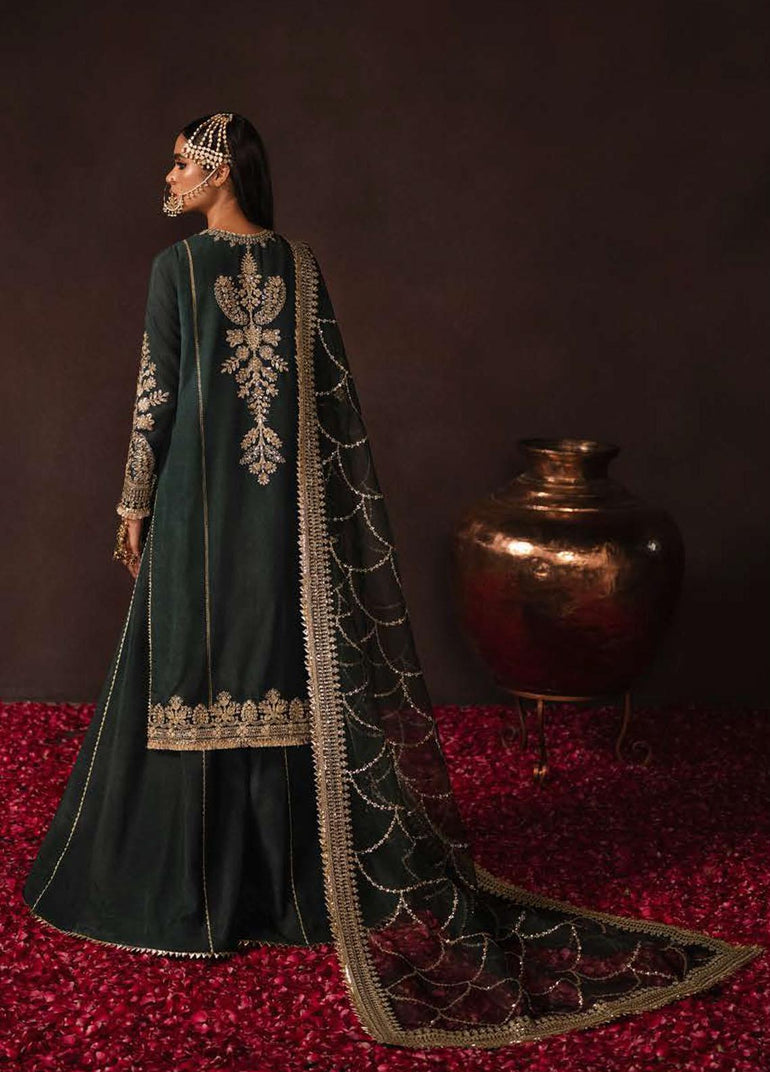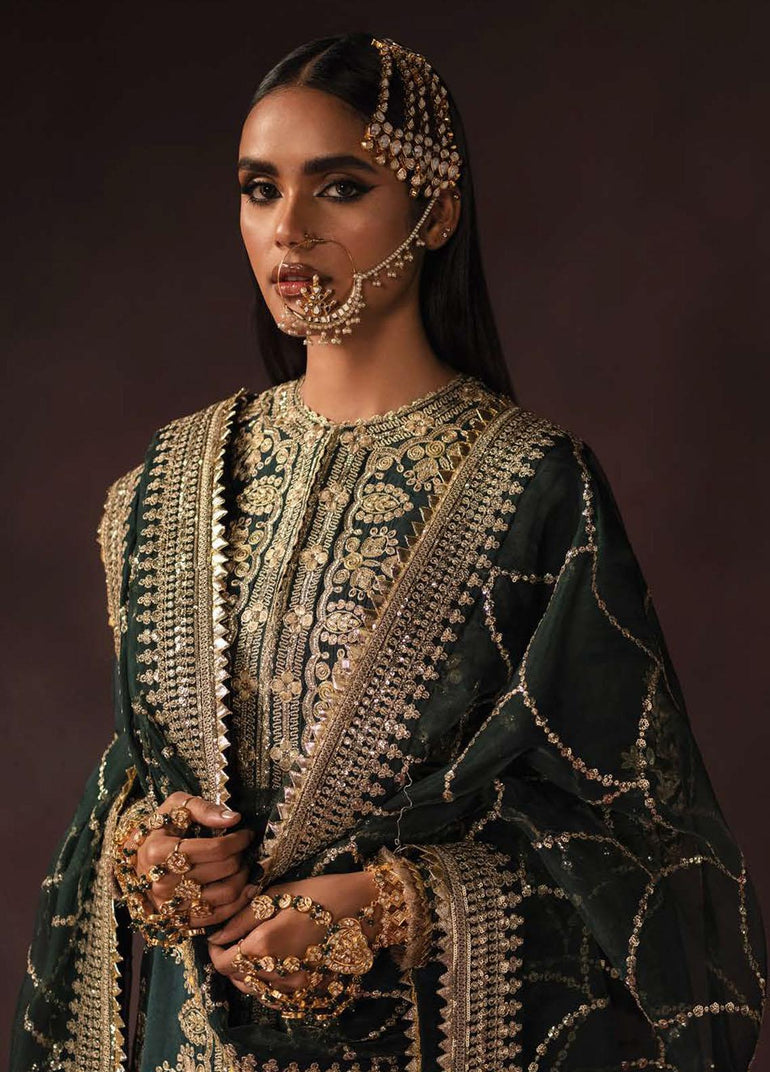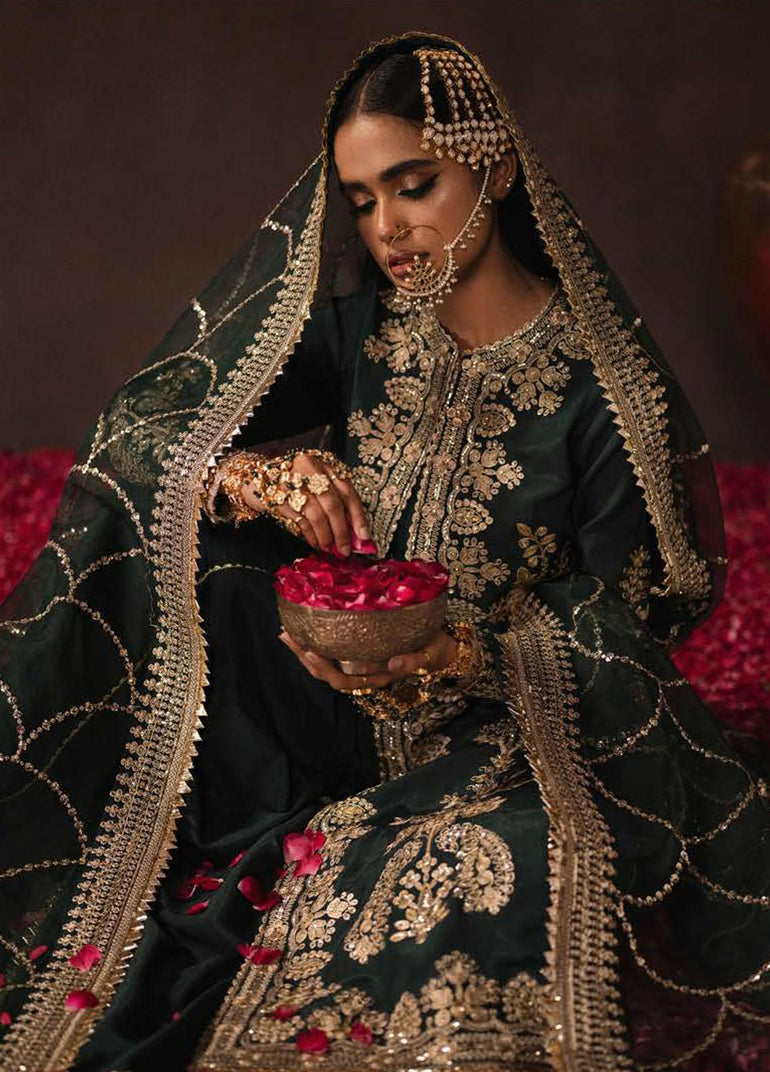 Afrozeh - Divani Luxury Silk Collection 2022 - 003 Miraka
Description

Size Chart

Delivery
Afrozeh - Divani Luxury Silk Collection 2022 - 003 Miraka
Afrozeh original outfit stitched & embellished by Blossoms by Azz. Stitching includes your own customized style & size, perfect finishing with premium quality shamoze silk dori piping, trendy embellishments like beads / tassels / pearls / fringes as per customer's requirements

Fabric details: Embroidered raw silk shirt, embroidered organza dupatta, raw silk plain trousers
Can be ordered in all sizes with customized stitching. If you select custom stitched suit, kindly fill in this Measurement Form after purchasing the outfit or email us your details at size@blossomsbyazz.com
Will be delivered within 4 to 5 weeks

Fulfillment of this item is subjected to availability. Customer will be informed within three days of order if this product is not available in market
This is original Afrozeh product. Please note that actual color may slightly vary from the colors being displayed on your device. This could be due to your own display settings, extreme lighting during photo shoots & picture editing. All fabrics solely belong to the brand itself. We promise 100% genuine original suits. Embellishments, laces & piping might not be provided by the brand, we add them upon customer's request & we try our best to match them at least 90-95% from model pictures 
Kindly review our size chart here before placing your order. You may select "Custom Stitched", if you want to give your own size or for any style adjustments.
Our usual duration for all stitching orders is 4 weeks but you may also request for an urgent order processing by using chat box or email us here care@blossomsbyazz.com
Urgent orders are delivered within 2-3 weeks
All orders placed after March 22, 2023, will be delivered after Eid
---
Don't forget to use your welcome code during checkout if its your first order
Request for urgent order if you need your outfit in two weeks. Please note that delivery duration might be effected due to Eid season.
FREE SHIPPING on orders above US $349
Size Chart
Kindly review our size chart here before making a purchase!
Afrozeh - Divani Luxury Silk Collection 2022 - 003 Miraka
Amazing quality and so beautiful!
I purchased this for my Walima and I am so excited to wear it. Body size and what not is perfect. I'm 5'5 and 135lbs and a medium was a good fit. My only suggestion is measure your head because I guess my head is bigger than I thought and took a bit of pulling to get it on my head through the neck haha.
Now I know for next time!
FAQ
Is this product original?
Yes. We provide 100% original & authentic designer products.
How do we work?
We offer a wide range of renowned Pakistani brands on our online store.
Our fabrics are sourced directly from brands and their authorized resellers to ensure top quality.
Once orders are placed, our in-house stitching units create custom-made garments to your specified size.
Each item is carefully inspected by our team to ensure the highest standards of quality.
We ship your order directly to your doorstep, no matter where in the world you are located.
How much time do we take to deliver your designer outfit?
The complete process takes around four weeks. We deliver in 3-4 weeks.
Urgent orders are delivered in 2 weeks
All Orders placed till March 28, will be delivered befor Eid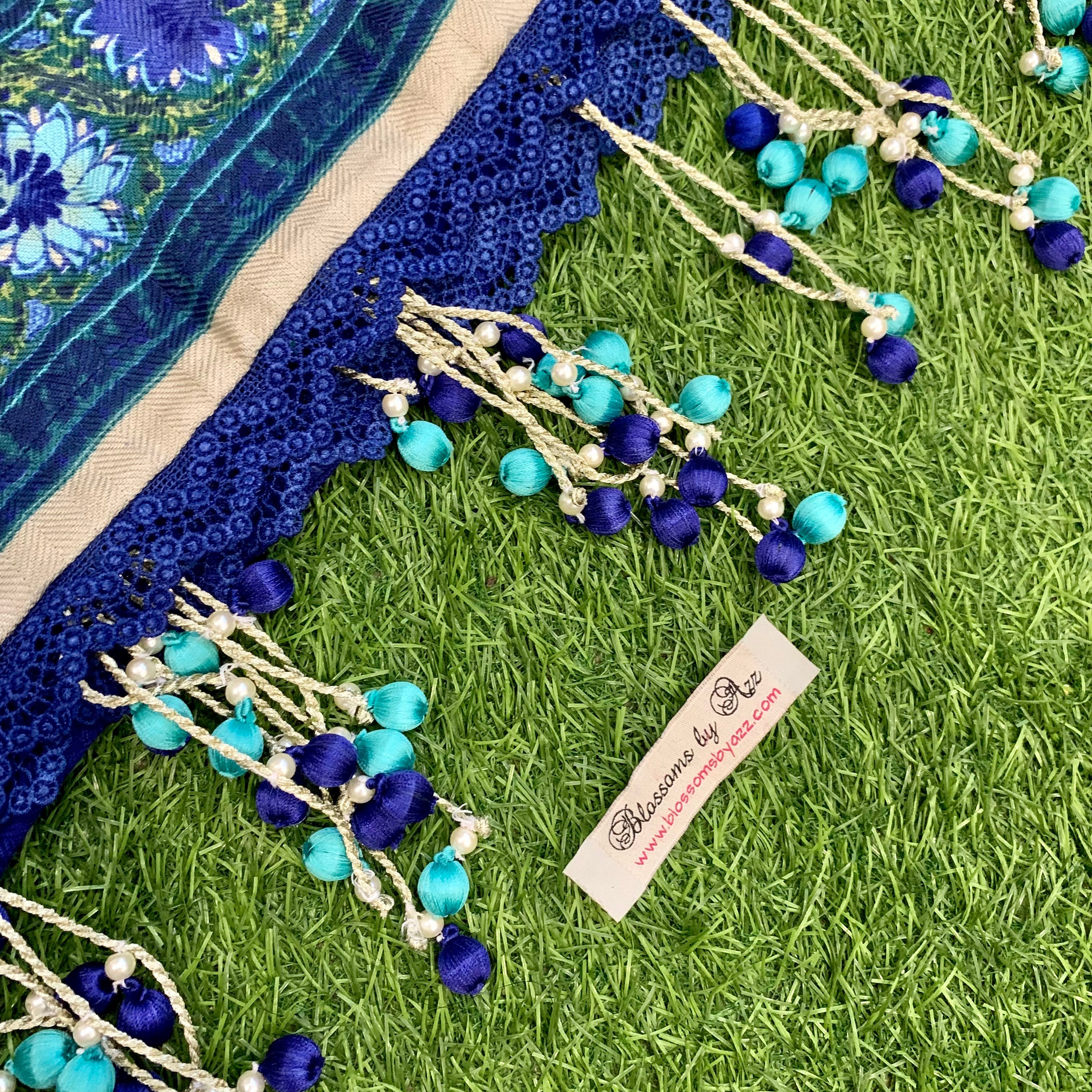 Introducing
Out of This World Services
Discover the ultimate online shopping experience with our exclusive selection of custom-stitched Pakistani designer outfits for women. We offer a wide range of famous Pakistani brands, and our in-house stitching units create garments tailored to your specific size.
Serving for more than ten years now!
Hard Line Quality Check
Each garment undergoes rigorous quality checks before being shipped directly to your doorstep, no matter where in the world you may be. With personalized shopping and excellent customer service, we strive to provide you with a seamless and enjoyable shopping experience.